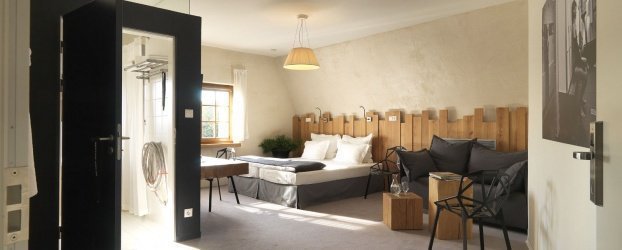 Unique place with very original rooms. Comfortable hotel spa combined ...
A very pleasant surprise!
Very pleasantly surprised ... the first spa (and we've been to several well-known :) I can recommend with a clear conscience. Very professional staff, both masseurs and beauticians, Kanebo cosmetics excellent, very good food. As you never choose this place again :)
carpet slippers
Tripadvisor
Super hotel
The hotel was very stylish. The rooms new, clean, have everything that should have. Steering delightful, the food was good. SPA at a high level, to that of a cool climate. Pool small but nice.
Małgorzata Szu
Tripadvisor
Body and soul
(...) The original architecture, modern design and unique aesthetics makes HOT_elarnia is not a standard object. For what it is worth noting is that the numbers given do not provide ro...
The hotel inspector
Tripadvisor
Wonderful place at the end of the world
Beautiful hotel and brilliant location, away from the hustle and bustle. A very good as anywhere else! The food is served in the restaurant delicious. Amazing spa and Balinese massage, ...